US&S Panel for JMRI
Our Union Switch & Signal (US&S) Style JMRI panel built for prototypical operation, including the Code Button which allows signal and turnout moves to be planned, but not immediately executed.

Product includes all the graphics, xml file, programming, and documentation for implementing the panel and customizing to your layout if desired.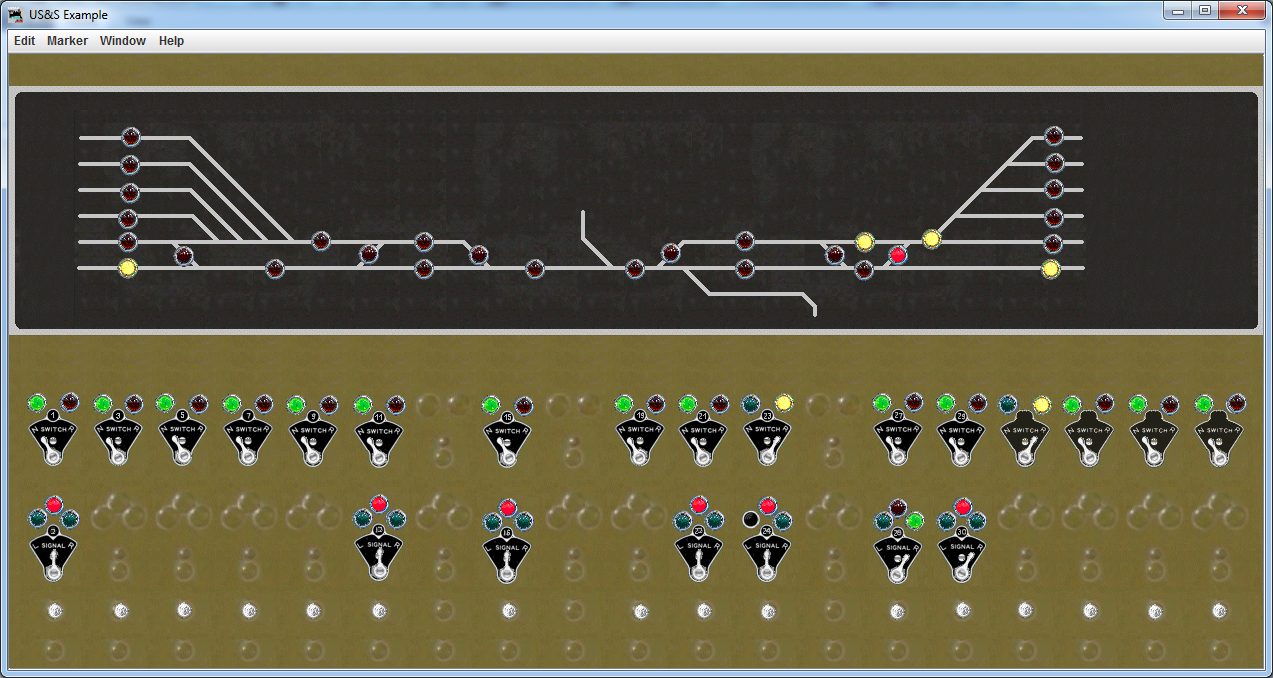 With shipment Email Delivery for $0.00
Description
The Union Switch & Signal (US&S) Style JMRI panel provides the look and feel of a 1940s to 1960s era Union Switch and Signal Machine (that could still be found in some places much latter than that). It shows the track arrangement in a linear fashion. This example of the US&S Style JMRI Panel controls turnouts and signals by setting the turnout, then the signal switch, but no action is taken until the code button below is pressed. Amber lamps provide indication of occupied blocks. Red lamps provide indication of unavailable control points (usually due to adjacent occupied blocks.)
Our Panel template includes:
- Graphics files
- Panel XML configuration files
- Programming and automation
- User Manual
Panel can be implemented for any DCC system.
Below is a video showing the panel in operation.
In this example of our US&S style JMRI control panels in operation. It shows occupancy detection (amber lamps). This example shows two trains traveling in opposite directions on a single track line with passing sidings and all the necessary moves for the meet to occur. Each end is a connected staging yard which is why the train appears in both at once.
This panel provides:
Turnout Control
Turnout Feedback
Block Occupancy
Signal Control
Reviews
There are yet no reviews for this product.